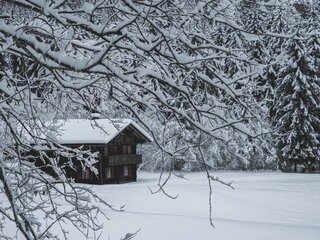 Winter Fun & Activities
Fun off the slopes
Enjoy winter
Fresh mountain air, time to spare, and summits waiting to be conquered
Heiligenblut isn't just about skiing. In addition to its famous slopes, the village has a lot to offer – such as the almost unreal beauty of the Hohe Tauern National Park. Have you ever explored a winter landscape on snowshoes, far off the beaten track? Have you ever whizzed down an illuminated sledge run late at night? Whatever takes your fancy – at INTERSPORT Grossglockner you'll find the right equipment and attire.
Tobogganing
The sledge run is just 500 metres from the village centre, so it's easy to reach on foot. After a leisurely walk, you'll find yourself at the top of the track – with a 1.1 km long run ahead of you (complete with plenty of amazing sections and exciting bends). We highly recommend a night-time tobogganing session on the brightly illuminated run, which stays open until 23.00.
Cross-Country Skiing
This is doubtlessly one of the most amazing ways to exercise while enjoying a stunning winter landscape: the area around Heiligenblut offers a total of 12 km of cross-country ski tracks. The choice is yours – long and hard, or short and sweet? An uphill challenge, or a leisurely circuit in the valley? Whatever you decide, the views of the National Park mountains are breathtaking wherever you go.
Snowshoe Hiking
Exploring a winter landscape off the beaten track is, in equal parts, exciting and serene. Snowshoe hikes through the almost unreal beauty of our National Park are perfect for adventurers and nature enthusiasts alike.
Ice Climbing
Climbing on wild ice formations requires a high level of technique, stamina and strength – and can, in certain cases, be classed as an extreme sport. At the illuminated ice climbing wall in the lower part of Heiligenblut, our local mountain guides introduce beginners to this fascinating pursuit.