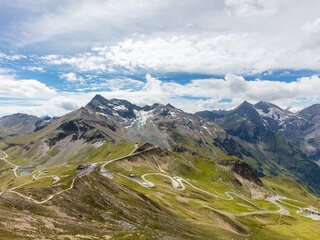 Sport & Rent Heiligenblut
INTERSPORT Grossglockner
Always Be Prepared: The Perfect Equipment for Any Outdoor Adventure  
Functional & Stylish Sportswear for your High-Alpine Adventure
INTERSPORT Grossglockner is Heiligenblut's go-to store for high-quality outdoor gear. Our team of staff offers expert advice, and helps you find everything you need to enjoy our high-alpine environment. Our product range also includes stylish accessories & leisure wear for men and women.
Winter
Get ready to hit the piste: we offer everything from skis & boots (for all skill levels) to equipment hire and professional ski maintenance. For the adventurous, we provide alpine touring skis & boots (novice to expert-level), ski-touring skins & poles, as well as clothing, snowshoes, and anything else you might need for an off-piste excursion.
After all, there's nothing quite like skiing through the snow-covered landscape of the Hohe Tauern National Park.
Summer
Whether you enjoy brisk walks, ambitious hikes or alpine climbing, we have everything your heart desires: comfortable walking & hiking boots, climbing gear, trekking poles, backpacks, and clothing for all manner of excursions – be it in the heart of the National Park, or to the summit of Austria's highest mountain, the Grossglockner.
We also rent / sell? Mountain bikes (incl. models that are ergonomically optimised for women), e-bikes, and bikes for children and teens.
Perfectly Equipped
in any weather!
There's no such thing as bad weather – only unsuitable clothing! Our team at INTERSPORT Grossglockner helps you choose from a wide range of high-quality, functional attire by top brands – so you'll always cut a fine figure in the mountains!